meCOACH Founder, AJ "Big Al" Alfaro
is the Leader in Male Enhancement
Featured On Major Networks
He has been featured on MSNBC, CNN, Salon.com, Men's Health and more.
Featured in the Media
AJ "Big Al" Alfaro and his team at meCOACH have been featured in a growing selection of journals
Male Enhancement
He specializes in helping men with erectile dysfunction, pornography addiction, or penis curvature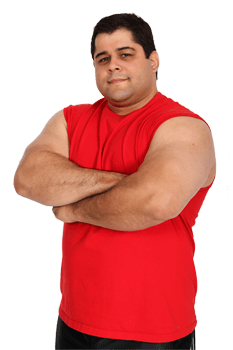 Author of Several Books
Author of several books, including "For Men Only", "How To Get Incredibly Huge and Super Strong Naturally", and "StrengthBodybuilding."
Decades of Experiece
He has 18+ years of experience working with thousands of clients to achieve maximum sexual prowess.
Results
AJ has helped thousands of men gain an average of 2.1 inches in length and 1.5 inches in girth.